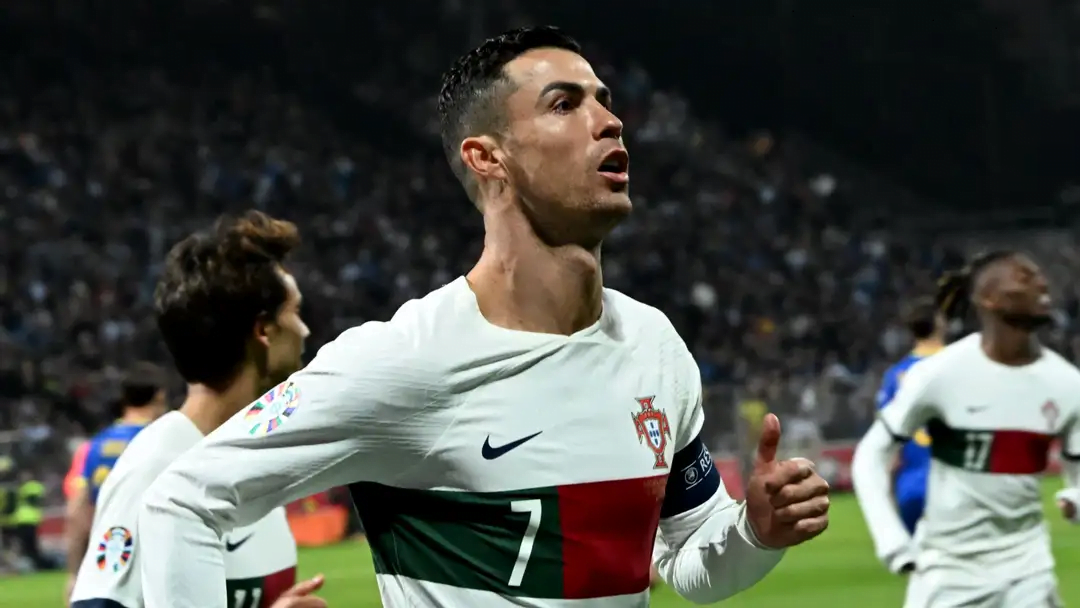 Portugal Player Ratings vs. Bosnia and Herzegovina Ronaldo's Scoring Streak Continues as Cristiano Ronaldo once again displayed his scoring prowess as Portugal demolished Bosnia and Herzegovina, with the Selecao establishing an imposing 5-0 lead by halftime in the Euro 2024 qualifying match. Manager Roberto Martinez fielded a formidable lineup, despite already securing qualification for next year's tournament.
Related post: Tola Odeyemi's Pledge: Transforming NIPOST into a Global E-commerce Powerhouse
Ronaldo wasted no time making an impact, breaking the deadlock within the first ten minutes by converting a penalty after a handball in the Bosnia and Herzegovina box. He wasn't done there, adding a second goal 15 minutes later, deftly lifting the ball over the keeper after latching onto Joao Felix's precise pass.
The Portuguese onslaught continued as Bruno Fernandes sealed the game with a goal, slicing through the Bosnian defense and thundering the ball into the roof of the net. Joao Cancelo joined the party, curling in a sensational fourth goal from the edge of the box. Joao Felix, who had been a constant threat, capitalized on a defensive lapse to poke home the fifth goal.
In the second half, Martinez made several changes, resulting in a less potent Portuguese side. However, by then, the damage had been done, and the victory was assured.
Player Ratings by Goal.com: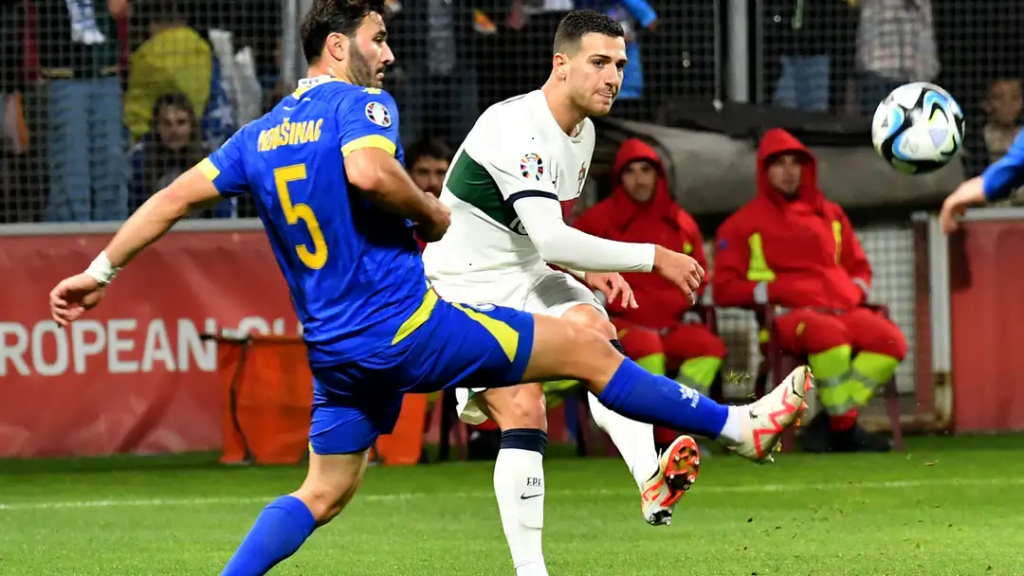 Goalkeeper and Defense
Diogo Costa (6/10): Had little to do and was largely a spectator.
Diogo Dalot (7/10): Displayed regular runs up the wing, solidifying his role on the national team.
Ruben Dias (7/10): Showed good defensive skills and contributed mainly through short-range passing.
Goncalo Inacio (7/10): Provided an exquisite lofted pass that led to Fernandes' goal and maintained a strong connection with the midfield.
Joao Cancelo (8/10): scored an impressive fourth goal and was involved in other key plays. Currently, in peak form for both club and country.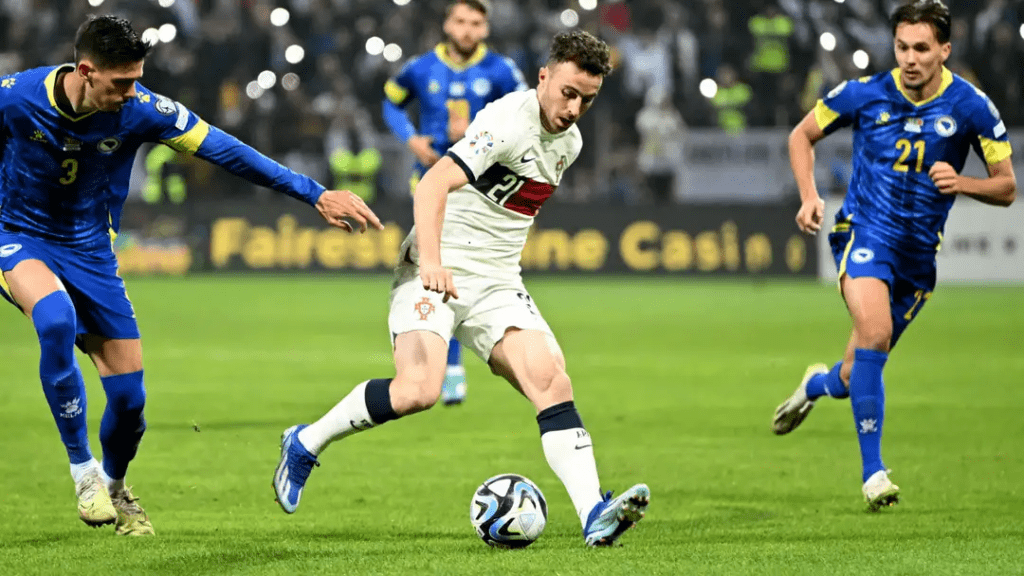 Midfield
Danilo Pereira (6/10): Had limited involvement, with his primary role being ball circulation, an unusual choice given the opponent.
Bruno Fernandes (8/10): Took his goal exceptionally well and posed a constant threat between the lines.
Otavio (6/10): Covered a lot of ground and connected effectively with the front line, but had a minimal impact in front of the goal.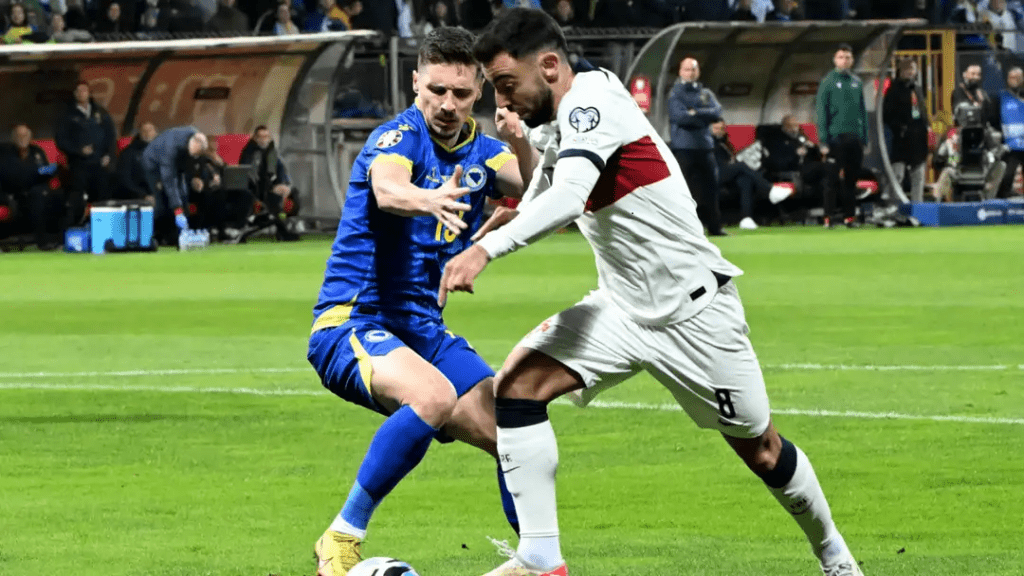 Attack
Cristiano Ronaldo (8/10): scored twice and came close to securing a hat-trick. A remarkable display of his goal-scoring abilities.
Joao Felix (9/10): Although Ronaldo was the finisher, Felix was Portugal's most prominent threat. He provided an assist, scored an exquisite goal, and played a pivotal role in other attacking moves.
Rafael Leao (7/10): the only member of the front three not to find the net, but he remained a dangerous presence.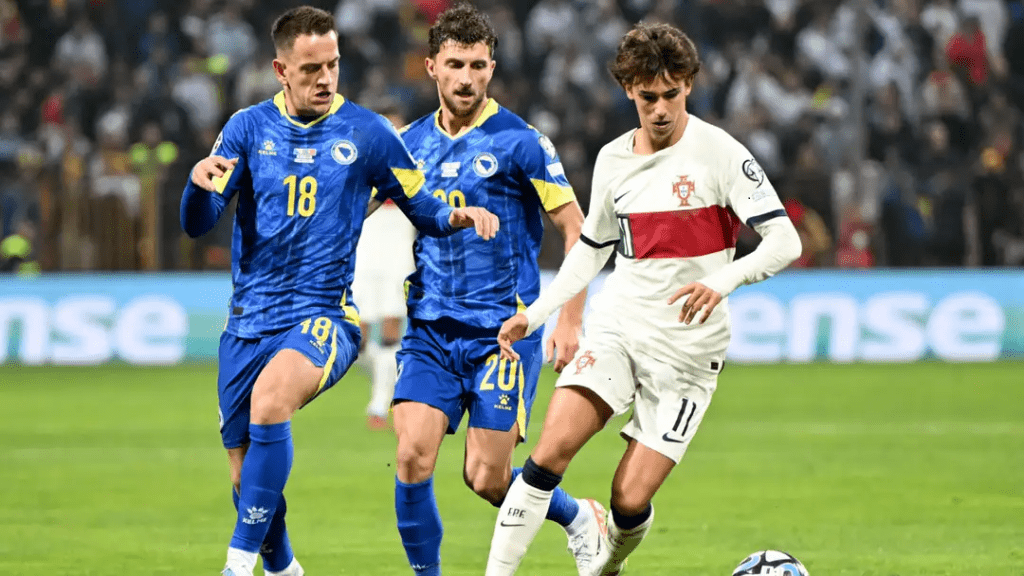 Subs & Manager
Diogo Jota (7/10): Looked dangerous in the final third, providing a valuable contribution.
Pedro Neto (6/10) showed energy and effort but made a limited impact.
Ruben Neves (6/10): His most notable contribution was a free-kick that hit the wall.
Related post: Arsenal vs. Tottenham: Raya Speaks Out on Arteta's Goalkeeper Decision
Vitinha (N/A): Had no time to make a substantial impact.
Joao Neves (N/A): Likewise, he had no opportunity to influence the match.
Roberto Martinez (8/10): Fielded a full-strength lineup, even with qualification already secured. Portugal delivered a dominant first half and maintained control in the second. Eight games, eight wins, and a perfect 24-point record